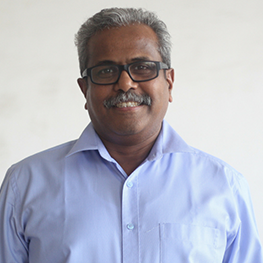 Prasad Rajappan
Founder & CEO - ZingHR
Prasad Rajappan is the Founder & CEO of ZingHR - a global enterprise cloud applications provider for Human Capital Management (HCM).
Since its inception in 2014, ZingHR has empowered over 7,00,000 users across 500+ companies worldwide with 24+ HRMS Modules, for effortless hire-to-retire processes. ZingHR executes over 3 Million+ transactions every single day on its Global Azure platform.
In a short span of time, ZingHR has emerged as the best-in-class next generation, mobile-first, employee-centric cloud HCM platform. ZingHR has been awarded with coveted titles like Microsoft ISV Partner of the year (2016), NASSCOM Emerge fastest 50 Winners and Intech 50 Finalists.
ZingHR's disruptive innovations for the modern workplace include - Machine Learning for Recruitment, Artificial Intelligence enabled Chatbot, eKYC-enabled Digital Onboarding, Power BI embedded for HR and People Analytics, and Geo-fencing and tagging for the mobile workforce.
In 2002, Prasad founded FileMyReturns.com, for e-filing Income Tax returns, for the Department of Income Tax, GoI. He also founded Cnergyis - an enterprise HR Technologies, Outsourcing and Services Company, in 2000.
Prasad has over 25 years of experience in ERP, Operations, Business Process Reengineering, Information Systems and Human Resources. He has held a number of senior management positions at reputed companies like Reliance Industries, Ernst & Young, and Mahindra & Mahindra. He was a part of the SAP Project Directorate at Reliance, which managed more than 30 SAP implementations across various industry verticals like Petrochemical, Energy, Retail, Life Sciences etc.
His stint with the automobile giant Mahindra and Mahindra Limited as Senior Manager - Business Process Reengineering, gave him exposure to different functions like Production Planning, Operations, Information Systems, Human Resources and Business Process Reengineering.
He is a Production Engineer and has earned an MBA degree from Narsee Monjee Institute of Management Studies, (NMIMS) in (HR, Operations).