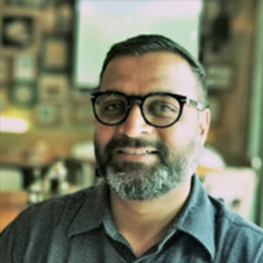 Nirav Jagad is the Chief People Officer at Nykaa. In his current role, he leads the people to function for all group companies that constitute the Nykaa.com brand. He is focused at facilitating the growth strategy or Nykaa while permeating a culture of trust, respect, camaraderie and performance. His people strategy pivots around these 5 tenets:
Great People will deliver great customer value;
Culture is what you Reward and Punish;
Data is important, but dialogue is critical;
Leverage technology for efficiency;
Learnability is critical to success.
Before joining Nykaa he was Head of Talent and OD at IL&FS, where he worked on large assignments in Organization Transformation space. He is an avid traveler and believes that travelling makes you a better human being. It allows you to experience different walks of life, broadening your perspective to life. Loves playing outdoor sports, treks, listens to a wide range of music and a foodie to boot.