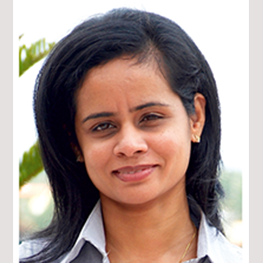 Priya Mathilakath
Head - HR, Retail and Corporate, Titan Industries
Priya M Pillai has over two decade's varied experience with many global brands. She has played many parts on the corporate stage, from scaling FMCG businesses to creating brands to now crafting human capital strategy. She has spent a large part of her career in the retail service industry like Unilever, Titan; Mahindra Retail, and managed varied portfolios from sales, operations, human capital to heading the E-commerce business. In her current role, she Heads HR for Titan's Retail; Corporate functions.
In her earlier years, Priya worked in business operations which played an integral role in shaping her to become the person she is today. The exposure received in these roles makes her quite the unconventional human resources professional.
Over time, she has successfully developed concepts & strategies and helps build plans for brands, business & budgets to achieve business objectives & growth. Recently, she was conferred the "Leading Woman in Retail" by an International Women Leadership Forum.
She aspires to continue building businesses and brands in the consumer space.